When it comes to Regulatory submissions, the threat of rejection of your electronic Common Technical Document (eCTD) submissions should not be underestimated. Given the ever-changing Regulatory environment and rising complexities, meeting stringent timelines, fluctuating submission volumes throughout the year, varying needs from different regions, and data collation from multiple sources can be challenging.
Furthermore, businesses must contend with the logistical problems of maintaining IT tools and have an end-to-end view of the submission process. With Regulatory standards such as ICH eCTD version 3.2 and 4.0 (RPS), it is important to make sure that you have the right data captured, the documents available in the right format, and your business process is up to date.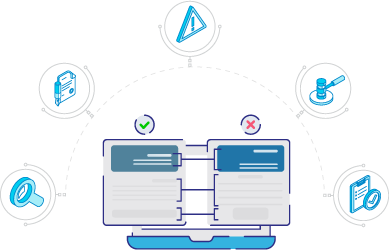 Freyr has proven expertise in managing end-to-end Regulatory information management, eCTD submissions, conversions, and filing to various Health Authorities. Freyr has a strong Regulatory and IT team to help you comply with this requirement at a low cost. At Freyr, we can support you with all the eCTD formats, from the US, EU to all over the globe.
Freyr SUBMIT PRO, a cloud-based eCTD submission software, aligns with all major Health Authority regulations in North America – US, Europe, Health Canada, Switzerland, Australia, Middle East, including GCC, Jordan, and Asia, including Thailand, South Africa, EAEU and ASEAN supporting a diverse range of submission templates and formats.