eCTD submissions are now being prepared by Freyr SUBMIT PRO that helps faster streamlining of the process through eCTD version 3.2.2 and version 4.0. It provides an end-to-end software solution to meet the eCTD publishing and submission commitments within stipulated timelines, which is now capable to serve with the eCTD v4.0, which is based in Health Level Seven (HL7) standard called RPS. The reliability on this update provides a Regulatory compliance support that has eased the eCTD publishing through Freyr SUBMIT PRO that has enabled better publishing capabilities which in turn will give quicker approvals, better market access meeting eCTD submission requirements.
Benefits
GUARANTEE YOUR ROI WITH AN eCTD SOFTWARE THAT OPTIMIZES COST-PER-SUBMISSION
Cutting-edge technology - eCTD publishing and submissions based on machine learning
Compliant – Supports 21 CFR Part 11 standards for compliant eCTD submissions for various health authorities
Efficient - Efficient eCTD submissions backed up with features like cloning, cross-reference, capability to integrate with leading rDMS and PDF manager
Flexible – Cloud-based | On-premise deployment that suits your eCTD submission requirements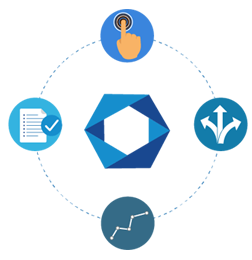 What Makes Us Different?
Cost Per Submission: Freyr SUBMIT PRO's eCTD submission process helps you lower your cost per each submission as it is designed keeping in mind the process improvements such as cloning, parallel submissions etc.
Integrated Support System: It is all at one place, Freyr SUBMIT PRO makes the complete eCTD submission process hassle-free with the inbuilt eCTD validator and PDF manager, submissions tracker and HA query management tool.
Pay-per-use Model "Cloud": eCTD software solutions and services from the secure certified cloud, pay-per-use model on usage volume with minimal investment.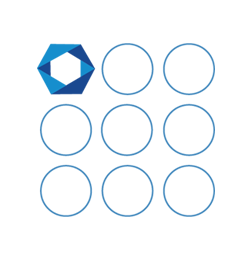 Freyr Readiness for eCTD 4.0
Freyr SUMBIT PRO is an eCTD publishing software that enables you to compile, review, validate, and publish your submissions across the globe in an accelerated fashion.
Freyr SUBMIT PRO shall have support for FDA eCTD 4.0
Advantages of eCTD v4.0
Harmonized submission unit

All content from Module 1 through Module 5 is contained in one exchange message –i.e., an XML file covers both ICH and regional information.

Additional document metadata

Document metadata may be used to identify submission content (e.g., datasets) that require additional processing

Function of context of use and keyword combinations

The context of use and keyword combination will function to create a group of documents.
One use of context groups includes the replacement for STFs in Modules 4 and 5 to organize multiple files relating to a single clinical study as noted in the eCTD specification v3.2.2.

Controlled vocabularies (CVs)

Allowed values are captured in CVs providing for easier update without the need for system or tool updates.
For sender-defined keyword values, previously submitted values can be corrected/replaced in subsequent submissions.

Document reuse

Once a document has been submitted, the document may be reused by referencing its unique identifier from the same or different submission unit.
Allows reuse of meta-data (e.g., document title, language)
All the contents of the reused document, including references and hypertext links to other documents, should be relevant to the submission that reuses the document.

Context of use life cycle

The context of use concept allows for advanced life cycle management operations. A context of use may be replaced by one or more context of use elements and vice versa (i.e., one to many, many to one) through the context of use life cycle.
eCTD v4.0 also introduces the ability to apply changes to keyword definition display name values (e.g., drug substance/product names, manufacturers, dosage forms, indication, excipient, group title, etc.) without resubmitting the physical files or the context of use element.